Table Covers from Stack Displays - Inventory UPDATE!!
Table Covers from Stack Displays - Inventory UPDATE!!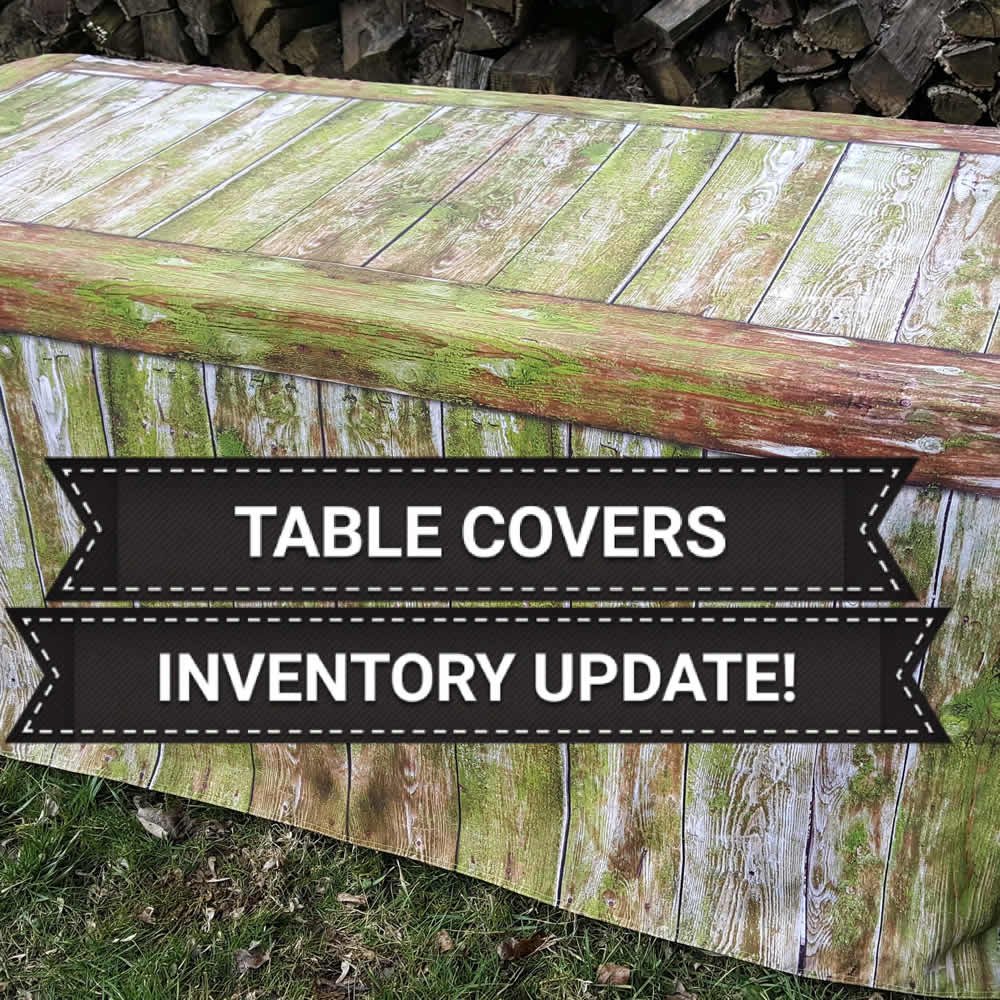 First of all, we would like to thank ALL of our Customers for their excitement over our new table cover line! We are overwhelmed at the incredible messages, reviews and comments we have received in regards to how much you have enjoyed using our covers at all of your events, weddings, craft shows and more!
It really does mean a lot to us to hear back from you and to see all of the pics that have been sent to us or posted on our Facebook Page! Please do feel free to send pics and provide us with your business info, so that we can give you a shout out or tag your Page or website on our Facebook Page or on Instagram!
INVENTORY UPDATE: Due to the overwhelming requests for other sizes, we have added 4' and 8' Table Covers. Please understand that we are selling ALL OF OUR TABLE COVERS faster than we can make them, so if you have an upcoming event, please plan ahead and order your cover EARLY.  Adding these new sizes means we are making 3x the amount of table covers, so we are doing our best to keep up with inventory! 
We are in Pre-Order status on many of our covers as of 4-1-18. This means you will need to pre-order your covers to ensure you receive yours from the next upcoming batch. If you wait for them to be in stock, you may miss out as some of our designs are selling out much faster than we can make them.
We take great pride in the quality of our Table Covers! We design each one ourselves and then digitally print each design INTO the fabric, not on top of it! They are washable and extremely durable and meant to last for years and years!
We have had a LOT of requests for different sizes and shapes of table covers. Our next size that we will add to our inventory will be for 5' tables. We are hoping to have them added by August.
If you have any questions or have a table cover request, please don't hesitate to message us on Facebook, send an email, or LIVE CHAT with us on our website!